Interior Design Standard
You deserve an efficient and
joyful interior design business
Have you ever struggled with how to charge? Lost sleep worrying how you'll get it all done? Made expensive mistakes when a detail slipped through the cracks?
I've been there. It wasn't until I created clear standards in my firm that my business started to thrive. Now, I have a joy-filled company; clients are thrilled, employees know exactly what to do next and projects are completed on time and on budget.
What IS the Standard?
It's all the systems, tools and processes that I've created over my career. Essentially, it's a comprehensive template for exactly how I run my interior design business.
And now, it's time for your business to thrive.

What do I mean by a comprehensive template?
The Standard is composed of modules that outline my entire business. Within each module are resources that you can start using right away.
Resources include my design agreement, flat-fee calculator, expectation-setting email templates, trade agreement, entire project process templates and so much more.
I'll walk you through how to implement all of these templates via videos along the way.
To get a taste of what's inside, take our Demo Module. It's free and pulls the curtain back on just how much value we've packed into the Standard.
What's Included?
Everything I've ever learned. The tools, processes and systems that created my million-dollar business—all for you, wrapped up and ready to transform your business.
Project Structure
Systematize the work and then work the system. From client on-boarding to the final installation, I'll teach you how to structure your design projects.
module Demo
Tools and Tech
Set-up for success: A breakdown of the tech you'll need to keep your business running smooth, the time blocking tools to stay on task and the mindset it takes to manage it all.
module 1
Design Agreement
I'll walk you through the interior design services agreement that I created with my business strategist and my lawyer for the ultimate in protection and client satisfaction. 
module 2
Pricing and Finances
From wealth manifestation to my flat fee calculator, I'll show you how to set up your fee structure for success.  Don't worry, there are plenty of case studies to help you determine your personal metrics.
module 3
Potential Clients
From the initial inquiry to closing the deal, I'll walk you through my process of onboarding (and signing) new clients.
module 4
Business Back End
Admin, HR & PR: I'll show you the nitty gritty administrative details to running an efficient business.
module 5
Vendors and Trades
We'll dive into how to establish and maintain trade partnerships and how to negotiate deeper discounts with your vendors.
module 6
Design Process
I'll walk you through the details of every task related to a design project, from client onboarding to installations. You'll never miss a step again.
module 7

Pay in Full: $3989
or
Pay in 12 Monthly Installments:
$395/mo for 12 Months
Get VIP Access:
Enroll Between March 25th and April 1st to Access Three Community Calls with Sandra
General enrollment closes on April 6th! Program begins April 8th.
"The clear and concise plan for day-to-day management - from client consult to install - would have taken me YEARS to develop on my own! Participating in the Standard can do this for you in no time."
—Nancy L. Mignon, Prim Designs, LLC
"Sandra's willingness to share her systems and strategies gave me the insight and validation I needed to improve my processes and continue to run my design business with confidence!"
—Sara Brennan, Sara Lynn Brennan Interiors, LLC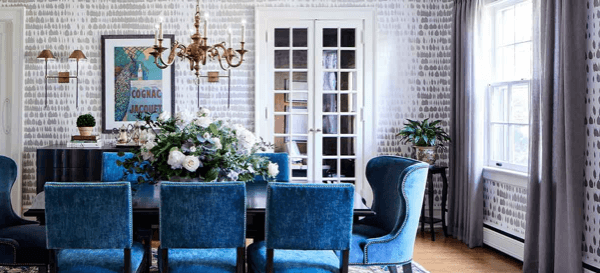 Budgeting for Profit
Turn Your Numbers into Cash
with Peter Lang
of The Designer CPA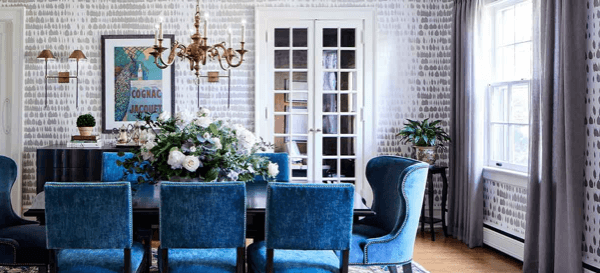 Mindset Matters
The Mindset it Takes to Succeed
with Jordan Gill
of Systems Saved Me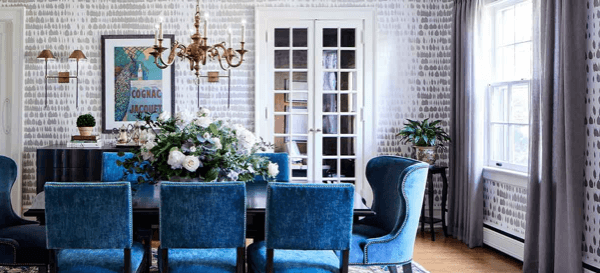 Automating for Success
Let Automation Do the Work
with Nicole Heymer
of Curio Electro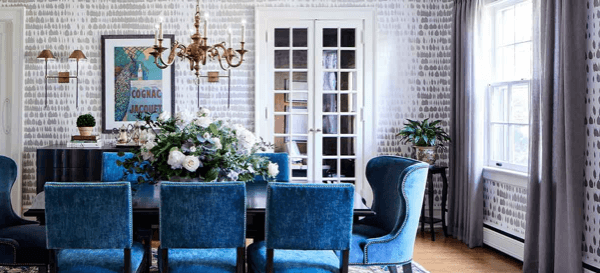 Closing the Sale
Every. Single. Time.
with LuAnn Nigara
of A Well-Designed Business®
How did the Interior Design Standard come about?
I had been asked to speak at a few design conferences and truly enjoyed the opportunity to talk shop with other designers. At the end of the talks, I was surprised at the number of designers who sought me out to ask follow up questions. My systematized approach and focus on efficiency (read profitability) caught their attention.
I attribute that business acumen to my entrepreneurial upbringing in a family business, my finance degree and the start of my career in business process consulting.
Over the last few years, I've stayed in touch with the interior design community via my Instagram and Facebook live show, Design Sips, social media and my designer facing newsletter.
The more I spoke with designers, the more I realized we were struggling with the same issues in our own silos.
Why does the interior design industry need help?
When I'm speaking with interior designers, I find that many are struggling with how to charge, when to charge and what to charge. They are struggling with how to be profitable in an industry that takes such education, dedication and time, yet constantly undercuts itself.
Potential clients know more about the various pricing models of local interior designers in their given area better than the designers. "Everyone does it differently" and a culture of not sharing how it's done, means that we have a serious lack of standards.
I've also heard from many designers that they customize how they work to each client's preference. That means they are unable to systematize the process. The systemization is where the efficiency lies.
And, this begs the question: Why aren't you working in the model that you prefer? That is the most efficient? The most enjoyable?
Why are you sharing your business advice with competitors?
I believe in abundance. Helping fellow designers doesn't diminish my business at all. It allows the entire industry to be more professional and profitable. Better profits mean we can do better work because we aren't spread so thin – it also means we can provide better, high-quality customer service to our clients. This translates to more respect and appreciation. It's a win-win for all designers.
What if I don't want to do it your way?
If everything about how you run your business is working for you and you have profit and joy – congrats! But, this program is not for you. If you are open to a business operation standard that is streamlined, efficient, profitable and enjoyable for both you and your clients, then keep reading.
Once we purchase, when will we get access to the Interior Design Standard?
On April 8th, the program opens for everyone who has purchased the Standard. You'll be able to dive into Module 1, immediately.
How do I implement the Interior Design Standard?

I will walk you through why I have my process set up the way it is and how this process has worked for my business. There will be corresponding resources for each module.
How long does the Interior Design Standard take to implement?
That depends on how you want to tackle it. Will you block out time to dive in? Will you want to meet existing clients where they are and get them "on track" or will you use the process with your next potential client? Do you have 2 clients to transition, or 8? Are you a one-woman show doing it yourself or do you have a team that all need to get on board? Implementation will depend on your situation. On average, implementation is expected to take approximately 3 months.
Is this a course? Is there homework?
No. Not a course; a template. A fully hashed out example of a well-oiled design machine for you to emulate. I will walk you through and explain all templates, but I do not believe in adult homework. Been there, done that.
I've done all the legwork for you and am handing over the keys to the castle. What this means is that I'm giving you all of my systems and templates – refined over the course of my career – to help you run a more profitable business. The Interior Design Standard is a program that empowers you to implement my templates and systems directly into your business.
What if I don't have time for the program?
This program will give you back so much time and mental headspace. It is totally worth blocking one morning a week, one day a month, one weekend per quarter, however you need to do it to get it done. It will allow you to run an efficient, streamlined, systematized business. It will also help you be clear on your worth, your terms and your project structure. Remember, clarity = power.
How is the program delivered?

After purchasing, you will be prompted to create an account with a username and login. All of the program deliverables will live in the program portal.
What do you actually get with the Interior Design Standard?

You get my exact process, every step I use to nurture my potential clients, the flat-fee calculator, the process I follow to execute each design, what you must have in your design agreement, project timelines, preferred tech tools to get it all done and so much more.
How much does it cost?
$3,989, plus tax as applicable
Why is it important to purchase the program now?
Don't miss your chance to catapult your profits and joy, once and for all. Don't sign one more client under the old system, spend another year wondering if you should edit your terms, update your fees, pass along your trade discount or make a profit on furnishings, do a better job managing client expectations…the time to upgrade your business is now.
What's included with VIP Access?
When you enroll during VIP Access, you will be invited to participate in 3 community Zoom calls with Sandra Funk and fellow designers that signed up for VIP Access. The calls will take place once the program begins. You will be provided with call dates via email. Calls will be recorded should you not be able to make the live calls. Sandra will answer business-related questions that were submitted prior to the calls.
Will I make enough to cover this cost?
Yes! You're here because you believe in yourself. Now it's time to take action and invest in yourself. It's time to level up and catapult your business forward – the ROI will be immeasurable.
Once I've purchased the program, is it a lifetime membership?

Yes, your purchase is a lifetime purchase for the life of the program. You will have the information to reference and go back to – even as a great training for new employees to get up to speed. We will also be holding office hours once a month where you can ask us any questions you may have. Dates of office hours are to be determined.
What if I don't like it – do you offer refunds?
Yes, the Interior Design Standard is 100% guaranteed. The program must be fully implemented and used for the duration of at least one entire design project, from start to finish. If you are not pleased with the increased efficiency, profit and joy in your business, I will give you ALL of your money back.
Can I share the Interior Design Standard with industry friends and colleagues?
Please share your stories of joy and profit only with industry colleagues. As far as the actual program deliverables, it is only right that you keep those to yourself.
You totally belong here if…
You are a CEO looking to level up your interior design business – you know you could be doing this more efficiently (aka more profitably)
You are a one-woman show looking to grow. You may have an assistant or freelancer here or there, but you know it's time to grow the team and the bottom line
You are an entrepreneur who's willing to invest time and money into your career for long-term success
We're not a fit if…
You are a designer looking to strengthen your design chops (you have the business part completely nailed)
You are an entrepreneur who isn't comfortable using technology to upgrade your business
You're content with the way you've always done it

Pay in Full: $3989
or
Pay in 12 Monthly Installments:
$395/mo for 12 Months
Get VIP Access:
Enroll Between March 25th and April 1st to Access Three Community Calls with Sandra
General enrollment closes on April 6th! Program begins April 8th.
"Sandra, the queen of systems, is the perfect instructor to break it all down transparently in an easy-to-digest, fun way."
—Kim Trepanier, Business of Home
"Designers at all stages of their career will be lucky to benefit from Sandra's extensive wisdom around owning and managing a successful design practice."
—Ben Lineberger, Chairish