Interior Design Standard
It's time for some real talk. Do you feel joy, balance and abundance in your business?
If not, I'm here to help.
This is the only program that provides a proven pricing model, tons of business templates and turnkey processes — and the strategy and tangible methods behind attracting and retaining ideal clients.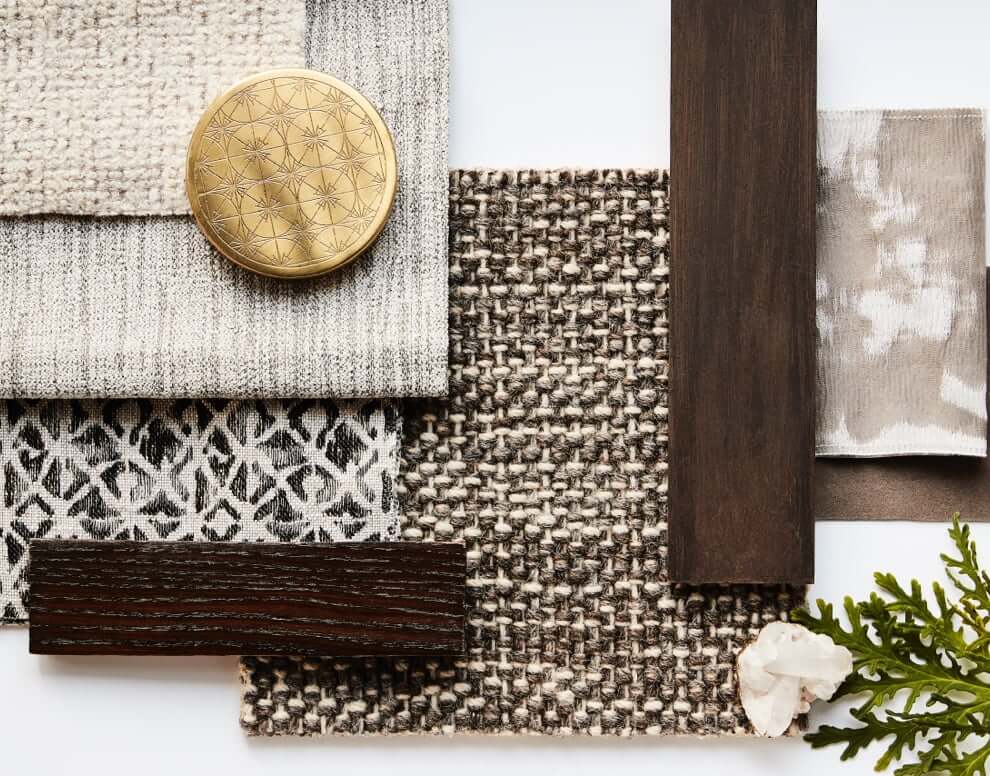 Before I tell you more about this life-changing program, let's talk about who it's for…
You're the CEO, a design badass with proof that design is your calling. You're building the team and are ready to scale your business. You only want to work with ideal clients for excellent profit. You want to clarify & delegate the details so you can focus on growth.
Go-getter – Always searching for ways to improve your firm, but tired of all of the different ways of doing business in an ever-changing industry. You're ready to follow one tried and true business model that you'll love and that your clients will too.
Savvy entrepreneur – Your business and team are growing, but you're stuck in the day-to-day tasks. You need systems and processes to get your team running like a well-oiled machine while you are out landing dream clients.
Self-starter – You are looking to transform your design firm, but you're unsure how to get there. You are looking for a trusted advisor to give you the step-by-step process.
You're in the right place. The Standard will give you the tools, motivation and support on your journey to creating a thriving design business.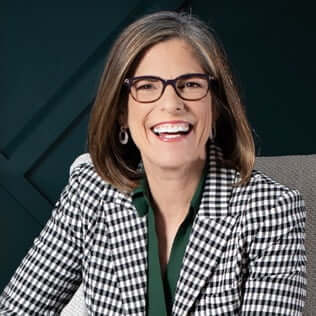 I know without a doubt, the Interior Design Standard is the ultimate secret weapon for any interior designer wanting to elevate their business.
—LuAnn Nigara, A Well-Designed Business®
After implementing the proven process, you'll have:
Installed a complete interior design process templated for you and your team to use over and over again
Leveraged a pricing calculator to price entire projects in minutes before you design a thing, which clients love
Joined my inner circle; full of like-minded designers to swap advice and resources
Customized a rock solid design agreement that provides the ultimate clarity and assures clients that you're the trusted expert they need
Communicated with expertly crafted email templates (guaranteed to keep your ideal clients referring you to their dreamy network)
Run a thriving design business with a complete system that will leave you with joy, balance (yes, you can also have a life) and financial abundance

Reserve your spot in the next Standard Session today.
$4,499
Seats are limited, so you need to grab yours now. Reserving your spot is like having your first-class ticket confirmed, seat assignment in hand. You know where you're going and you know that it's going to be a life-changing trip.
And, you'll receive exclusive inner-circle training to prepare you and your business for the mind-blowing upgrades you are about to experience. When the Standard drops on September 25th, 2023, you'll be ready to dive in.
What a few of our amazing members have to say…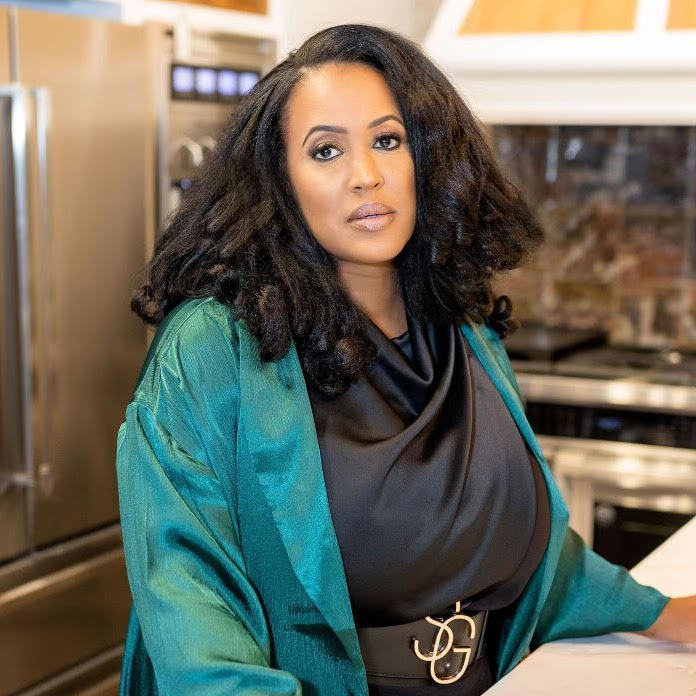 "The Standard ended up being the best investment I made in me and my company. It was a life-changing experience…
When I first heard about the Standard, I was hesitant due to the monetary investment. I had a few clients at the time and the pandemic had just hit.
I also didn't have processes in place and was just winging it. I decided it was a necessary investment if I wanted to level up.
I am a different designer thanks to the program. The Interior Design Standard gave me the systems and processes to efficiently run my business. Clients not only love my work, but they appreciate the new level of communication I'm able to offer to them.
My referrals and repeat clients have doubled since implementing the processes from the Standard.
Thanks to a full pipeline, I went from being a one-woman-show to having a devoted team of six.
Sandra goes above and beyond in the Standard by providing so much priceless value. She is not just an expert in the field but also has a gift for sharing that knowledge in an easy-to-understand, actionable way!"
—TIFFANY WHITE, MIDCITY DESIGN GROUP, FIVE YEARS IN BUSINESS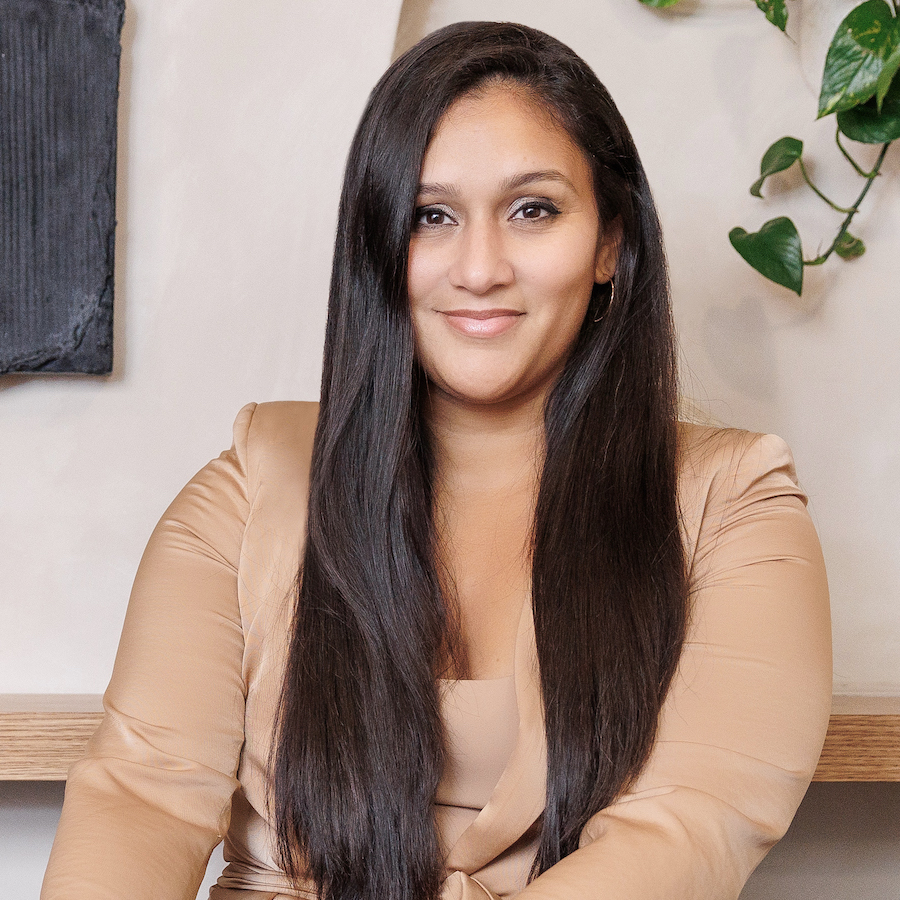 "Once I had the foundation of understanding why it all works together, I was soaring—making money and no longer stressing about the little things…
Prior to enrolling in the Standard, I was really struggling to find an hourly rate that would actually cover my expenses and my time. I was so busy balancing "all the things" that no matter how much I charged, it didn't make a difference. It always felt like my clients were the ones in control of my projects.
At first, I jumped right into the Standard's pricing module, but that was a huge mistake (for me, at least) because I still didn't have the confidence to back it up. So I took a deep breath and decided right then and there to follow the Standard to a "T".
Of course, I am grateful for any and all potential clients and I love to take on new projects, but now I have the confidence to unapologetically run my business and say, "this is my process, do you fit within it?"
The systems and processes that I have in place now save me time, keep me profitable, make clients happy and give me design freedom.
The Standard has increased my profitability so much so that I'm going before a board review for prime studio space on a corner lot in a gorgeous walking village. It never ever would have happened prior to making this investment in me and my business."
—MELINDA KANN, MELINDA K DESIGN, FOUR YEARS IN BUSINESS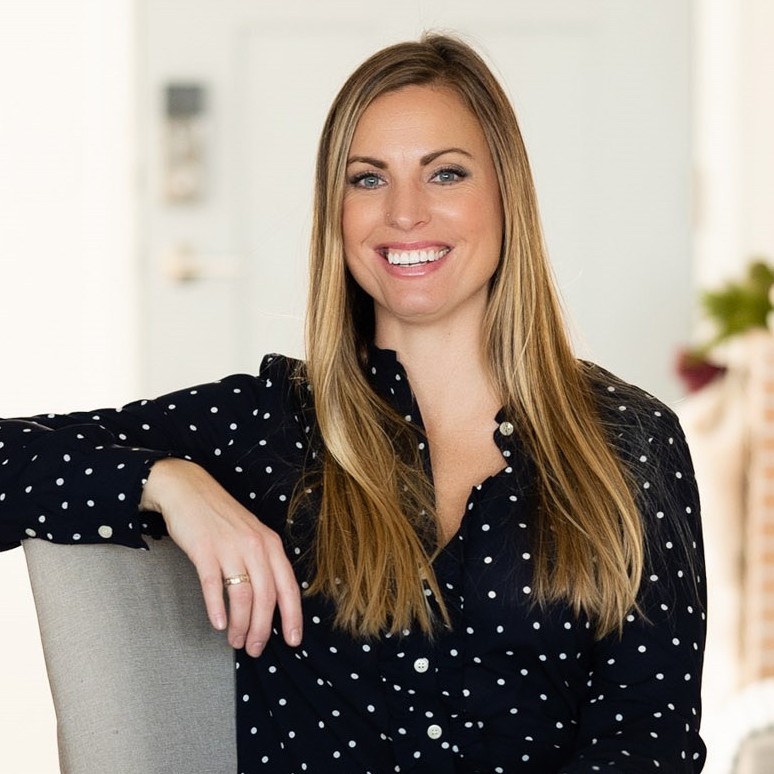 "My processes are buttoned up, I feel confident in my pricing structure and contracts, and I have the tools to serve my ideal, high-paying clients…
Before enrolling in the Standard, I had just spent months investing in my company's marketing. I knew who my ideal client was, but didn't feel prepared to take on luxury clients.
I needed the Standard systems to fill in the gaps that I had in my existing process.
I could not be more pleased with EVERYTHING in the program! It is what I have been waiting for. The detail that is given is like nothing I have ever seen.
Clients are thrilled to have everything up front (pricing, contracts, etc.) and fully trust me to execute their project.
There are a ton of programs out there "promising" results but end up being a bunch of fluff. I can assure you, the Standard is not that. Sandra shares the exact templates and processes she uses in her business.
I recouped the cost of the program with the very first contract I put through the Standard systems."
—ERIN HAUGERUD, EH DESIGN, EIGHT YEARS IN BUSINESS
What's Inside the Interior Design Standard?
Take what took me over 20 years in the industry to develop and download it right into your business. Transforming your business into a thriving design firm has never been more clear.
Module 1
MASTER THE TECH TO CATAPULT AHEAD
Master the tech that's necessary to run your ideal design business from the outset. In this module, I share what tech I use and HOW I use each in my design firm for ultimate efficiency and organization (hello, profitability).
Module Highlights:
Optimize workflow and internal communication with technology. It'll help you stay organized and keep details from slipping through the cracks
Increase profits by cutting time spent on sourcing in half using my favorite sourcing tool (and my secret sourcing strategies)
Become instantly effective with a behind-the-scenes look at how to create and use a digital filing system that will clear clutter and help you access everything from anywhere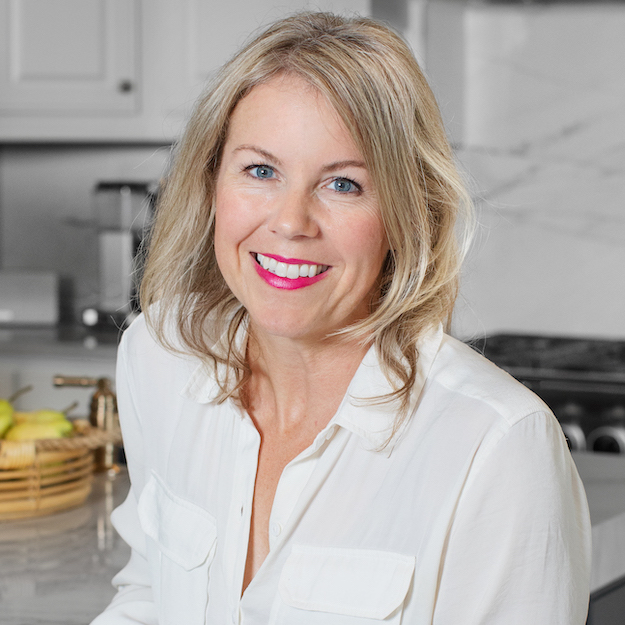 "The Standard walks through how to run a design business well AND it offers up the specific tools and order of events for implementation."
Module 2
CONFIDENTLY PRICE YOUR SERVICES FOR IDEAL CLIENTS
Discover what it feels like to have total confidence in your pricing. I'll share my secret weapon for delighted clients and a financially thriving business. Rock Solid Pricing. It's an all-encompassing process for pricing projects, how to position the fee to clients, when to take payment, how to handle an increase in scope and so much more.
Module Highlights:
Price your projects in minutes with the flat fee calculator and say goodbye to fretting over your fees or invoicing after the work is done
Become the trusted design expert clients are looking for with the design agreement and sales presentation to land your ideal clients
Learn how to take control over your business finances using the "wealth manifestation" tool (aka an annual budget) that will ensure you're pricing your services with profits in mind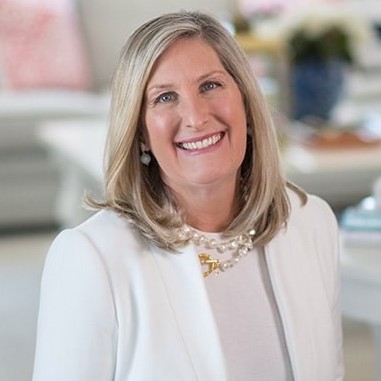 "The Standard is a true game-changer. I have the confidence to charge my worth by calculating my flat fee AND estimated furnishings costs for my clients' projects upfront. It takes away ALL the stress by setting those budgets before I start the design process."
Module 3
ATTRACT & LAND IDEAL CLIENTS
Shift from taking on projects that don't light you up, to only signing dream clients (with dream budgets). From the initial inquiry to closing the deal, I'll walk you through my process of landing ideal projects (where you can finally flex those design muscles).
Module Highlights:
Strategic methods for vetting potential clients to ensure that you're filling your pipeline with profitable projects
Step-by-step potential client process to provide your ideal clients with a 5-star experience that assures them you're the designer they should hire
Key data points to track (and how to track them) to help you keep an eye on what works and what doesn't work when signing your ideal clients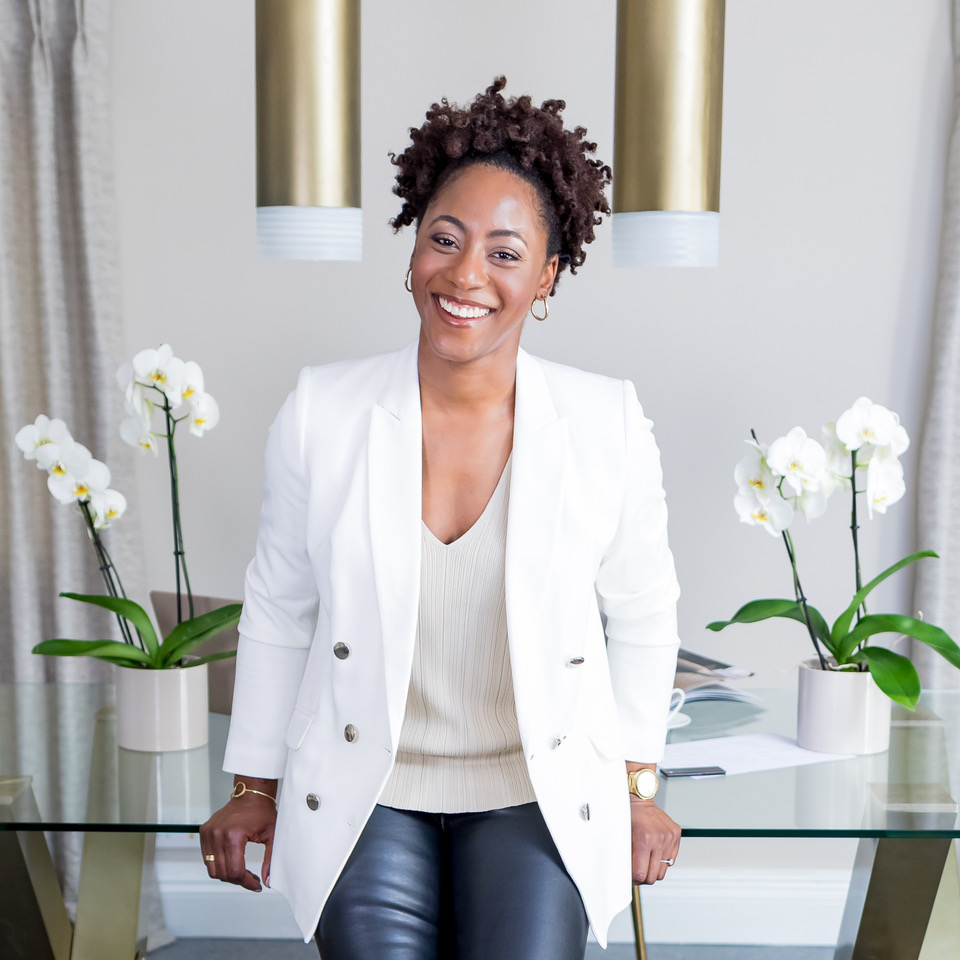 "The potential client process filters out tire kickers and gets clients agreeing to fees and budgets right out of the gate."
Module 4
SCALE WITH STREAMLINED PROCESSES
Set yourself up for success by providing a 5-star experience with streamlined systems that will 'wow' your clients, use their time efficiently, communicate with absolute consistency and leave no balances due. Take the turnkey process that I use, download it right into your business and fast-track your way to a thriving design business.
Module Highlights:
Step-by-step design process (from the potential client call all the way through photography) creating a design process puts your client experience first, so that they know what to expect and trust that every little detail is considered, designed, executed and communicated with care
Client email drafts for every step of the process – consistent communication is important to clients, but you should never waste time reinventing the wheel
Procurement templates (from requesting quotes to client proposals) all you have to do is plug in your information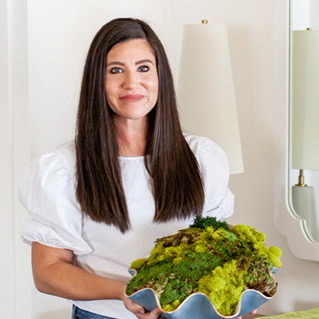 "We are becoming more efficient and more profitable with every job thanks to the Standard."
Module 5
IMPROVE YOUR BUYING POWER & TRADE RELATIONSHIPS
When you think of vendors and trades as your extended business family, you develop wonderful relationships and look out for one another. Grow your greater team by getting to know your vendors, tradespeople, salespeople and fabricators. It's the difference between survive and thrive. We'll dive into how to establish and maintain trade partnerships and how to negotiate deeper discounts with your vendors so that you can help each other build your best team.
Module Highlights:
Language to secure deeper discounts with vendors and increase buying power – get to know them, show your appreciation, send them consistent work and, of course, communication is key
Trade agreement that outlines a professional working relationship – everyone that you work with should be on the same page
Project site guidelines to ensure everyone's performing to the Standards you expect for your client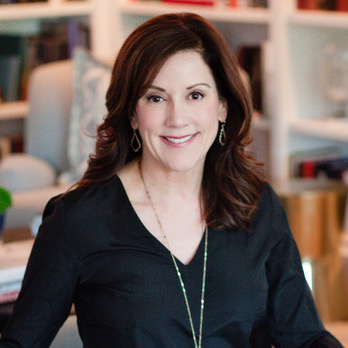 "It would have taken me years and many mistakes to build the processes that are given to us in the Standard!"
Module 6
DEVELOP YOUR DREAM TEAM
Growing your dream business requires a dream team. Get out of the weeds and focus on CEO-level tasks by implementing done-for-you HR resources.
Module Highlights:
Set a high level of Standards with your team with employee handbooks, agreements and more
No longer hesitate about who does what via the design process and detailed roles and responsibilities template
Measure employee performance and satisfaction using the review templates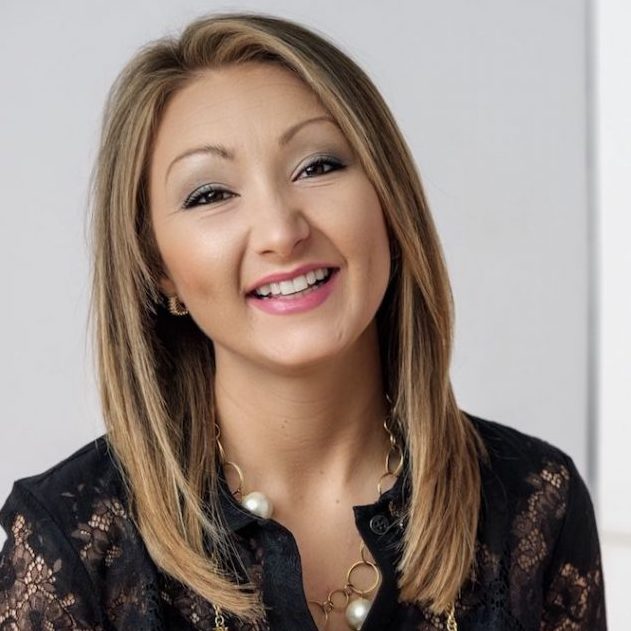 "Since beginning the Standard, my stress has been cut in half and I can actually focus on designing for my clients and marketing to bring in more work!"

The next Standard Session begins on September 25th, 2023.
$4,499
Seats are limited to ensure a high-quality community experience. Click below to reserve your spot.
When you enroll, you get:
A $34,000 Value
6 Modules showing you all the things you need to do to take your business from surviving to thriving
Copy & Paste Templates and Downloadable Contracts because I know you don't have time to document Every. Single. Process. in your business – but that's what it takes to truly soar
Access to my Inner Circle where I share my expertise, all the lessons learned and how to thrive in your ideal market
You'll have lifetime access, so digest and implement at your own pace. I'm here for you, every step of the way.
Plus These Incredible Bonuses
To ensure you reach the finish line.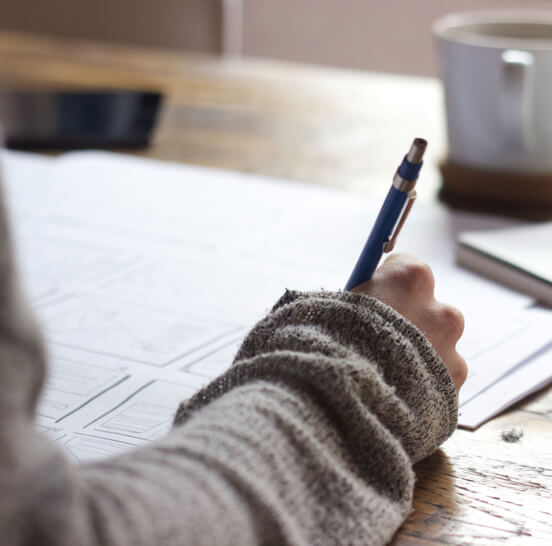 THE COMMUNITY
Three months inside the private Interior Design Standard Community for Members Only. An active and highly supportive Facebook community with fellow Standard members and Team Standard Support to make sure you keep up your momentum.
Value: $3,000.00
3 live community calls with Sandra to check in on progress and implementation
A place to connect and collaborate with other serious design entrepreneurs – all using the same Standards and speaking apples to apples
After 3 months inside the Interior Design Standard private Facebook Group, for a limited time, you'll move into my "Standard Inner Circle" private Facebook Group for all Standard alumni.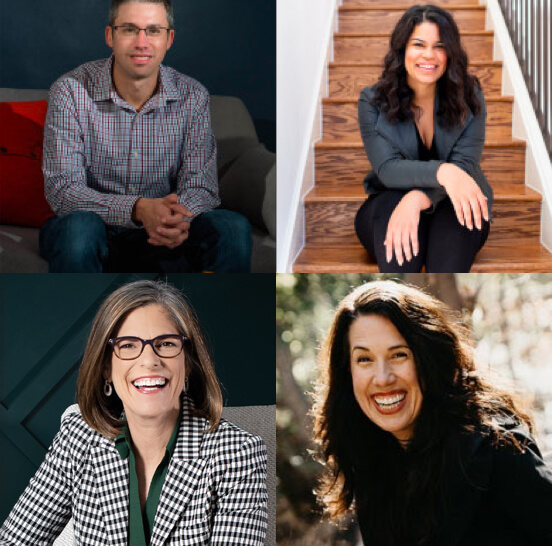 FOUR EXPERT LESSONS
Learn from some of the industry's most highly valued experts as they share their expertise with content exclusive to the Interior Design Standard.
Value: $4,000.00
Budgeting for Profit | Turn Your Numbers into Cash with Peter Lang of The Designer CPA
Mindset Matters | The Mindset it Takes to Succeed with Jordan Gill of Systems Saved Me
Closing the Sale | Every. Single. Time. with LuAnn Nigara of A Well-Designed Business®
Automation for Success | Let Automation Do the Work with Nicole Heymer of Glory & Brand
You went into business for yourself to create a design firm that you love, that your clients love and that feeds your soul.
Whether it's your desire to work with fewer, larger projects, to break into your dream market, or to finally set up systems and processes once and for all, you're fully aware that you don't have the joy, balance or abundance you initially set out to have when you started your design business.
You have an incredible eye for design. You've proven you can envision a space and see it through to execution. You're scaling your team so you can delegate and focus on CEO-level activities.
You're determined to transform your firm into a thriving interior design business that will run so efficiently that you will have time to do what you love (the design part!), have financial abundance and actually have a life…
FAQs
c

Expand All
C

Collapse All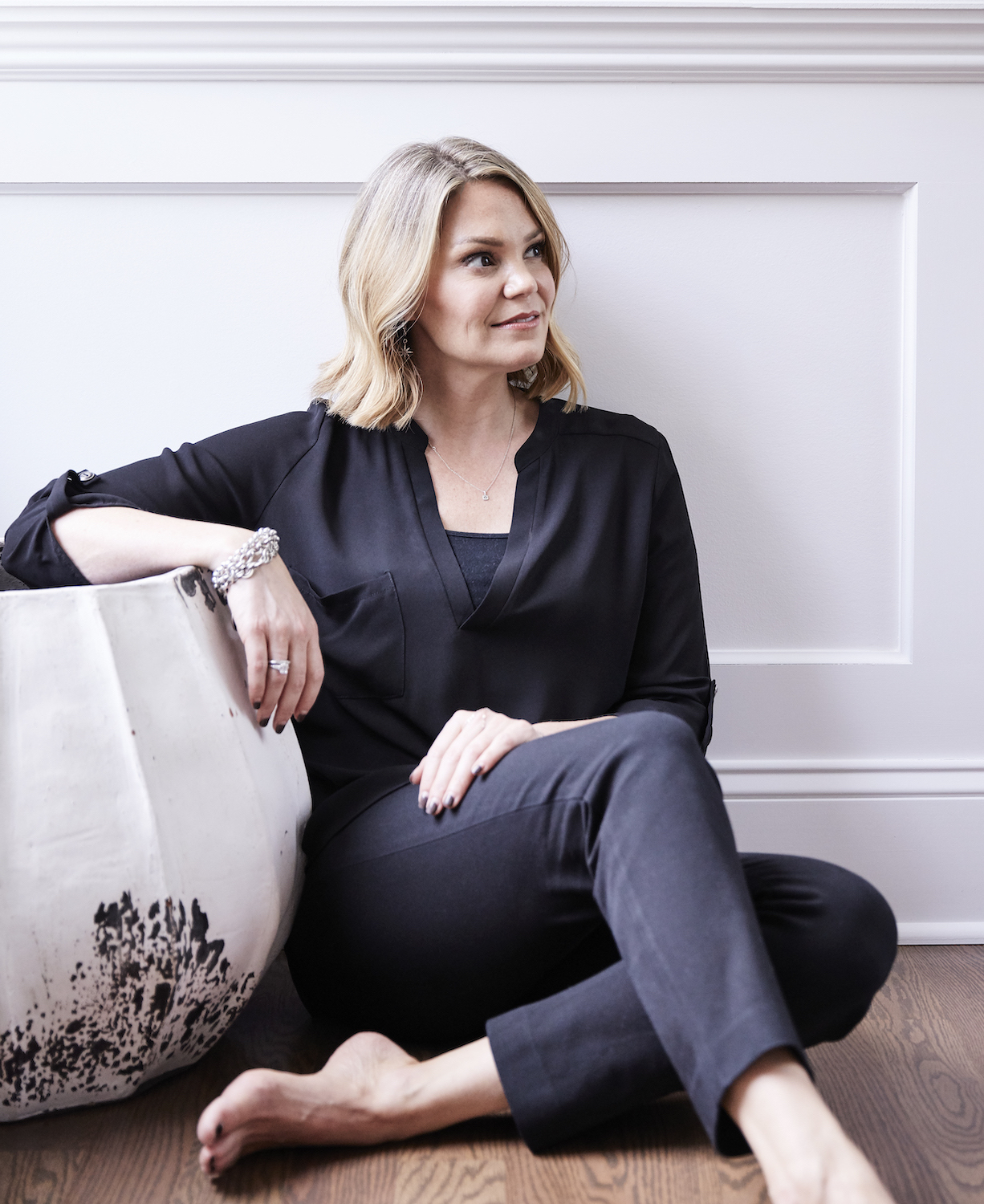 If your DREAM client walked into your office today… Are you ready?
The Interior Design Standard is the fast track to having your firm in "Dream Client" shape so you can answer that question with an exuberant "Yes!"
I've experienced first-hand what it feels like to transition from running a business with a lumpy pipeline – working with clients that don't value my expertise and being constantly worried about the bottom line – to running a thriving business that has allowed me to flex my design muscles and generate profits I never dreamed of.
If you're dedicated to your craft, you owe it to yourself to invest in yourself and your business.
You deserve to experience what it feels like to have a life and financial abundance without sacrificing your creativity. I want your design besties to be asking, "How do you do it all?" I want us all to rise together – to create a greater respect and a new Standard for the entire interior design industry.
When you join me, along with the hundreds of designers who have chosen to invest in themselves, the next few months will change your business… and, improve your life. I've seen it over and over again and I want this for you too.
I look forward to meeting you inside.
XX,
Sandra

The next Standard Session begins on September 25th, 2023.
$4,499
Seats are limited to ensure a high-quality community experience. Click below to reserve your spot.